To me, the meaning of life is summed up in the words of this song:

God sent His Son
They called Him "Jesus"
He came to love
Heal and forgive
He bled and died
To buy my pardon
An empty grave is there to prove my Savior lives

Because He lives
I can face tomorrow
Because He lives
All fear is gone
Because I know
He holds the future
And life is worth the living just because He lives.

You see, without Jesus, life has no real meaning. Maybe you think you've heard all that before, and it's just a bunch of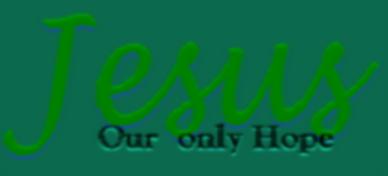 "preacher-talk," but the fact remains, either the story of Jesus is true, or it's not. I don't recommend Christianity just because I believe it's "good" or "helpful." Most religions are helpful, to some extent. I am not a Christian simply because I think it's the best religion. Christianity centers around events that either really happened, or they did not. I recommend Christianity because I believe it's true. It does not matter how helpful Christianity might be, if it's not true. But if it is true, I would be a Christian even if it offers me no help at all in this life.

You may study the facts and decide that you do not believe in Jesus, and that would be respectable. But to hide your head in the sand, with all that is at stake, and refuse to even look into it---that would be monumentally foolish. The choice is yours. If you want to know more about Jesus Christ or Christianity, please email me. I will be respectful of your views, and share with you why I have this faith in Jesus.